Went in to see Eddie this morning the owner of Art of Embroidery.I put in 4 club T-shirts to have the logo put on.
While there and talking with Eddie about what we have been upto I told him about Sunday and Duxford.He has given me 5 of the following sweat shirts and has asked for £10 from us per shirt and what ever over that we sell them at to put to our Charity we are raising for at Duxford.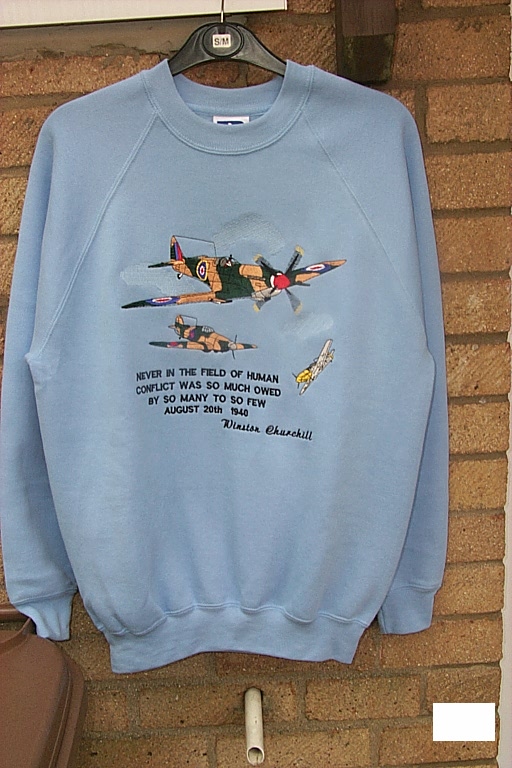 And a closer look now also a great example of what Eddie can do.
I would like to take this chance to thank Eddie for this kind offer.If everyone is ok I thought we could sell them at Duxford on Sunday for either £25 or £35 Have a think what you all think let me know Sunday.
Eddie did say he would normally charge £35 for doing them.He did only 6 we have 5 one has been sold.He tells me he did them with the thought in mind that as we all know this year is the 70th Anniversary of the Battle of Britain.

_________________
Improvise Adapte Overcome
Always apply this and problems are no more.